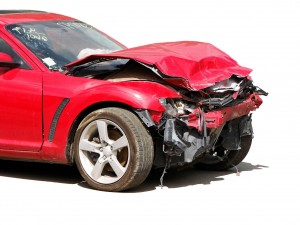 Why tie up your car in a collision repair center for days on a small auto bumper repair when we can come to you?
The bumper is essential in safety so, even minor damage ought to be repaired as quickly as possible.
At "Pacific Auto Body Group", your vehicle is in good hands. We are experts at servicing both domestic and foreign vehicles – with a specialty of top notch repairs for bumpers. And, we're your all around "one stop shop" for all other repairs and auto body restoration.
With over 10 years of experience, we are widely recognized for our auto bumper repair experience and skills.
Our services include:
Bumper Repairs
Fenders/Doors
Quarter Panels
Hoods/Grills
Rocker Panels
Trunks/Tailgates
From a small ding to major damage; to rebuilding, framework and front-end restoration, we know American, Asian, and European vehicles from bumper to bumper. We utilize the latest equipment to repair even the most sophisticated new cars and light trucks.
"Pacific Auto Body Group" service will come to you, if you need us to repair or replace your bumper.
When damage to the bumper is slight, such as: scratches, dents and damages can be sanded, filled, primed and painted to match the exact color of paint by using our computerized paint matching system.
Our advantages are:
Competitive Pricing
Free Delivery
Highest Quality Reconditioned Bumpers
Friendly Service
Fast Turnaround
We have specialized equipment to repair plastic bumpers that have been damaged, by heating and molding your bumper to its original shape and finish.
If your vehicle has damaged chrome rims, we are able to repair them at a fraction of what the cost of new rims would be. If your chrome rims are damaged because the car was parked too close to the curb, we can fix those, too. If the rims are older or tarnished and discolored, we can make them look like new.
We understand that your car is one of your largest and most valuable investments. That's why you can expect honesty, value, and an exceptional customer service from us. If you have any questions call the shop at (213) 204-5810 and our team will answer any questions you may have.